8 Volunteer Programs in Africa You Cannot Miss!
VOLUNTEERING IN AFRICA | FREEPACKERS
Welcome to a world of endless possibilities and impactful adventures in Africa! If you are seeking meaningful volunteer opportunities in this diverse and captivating continent, look no further. We at Freepackers, your trusted companion in the realm of volunteering, presents an array of eight remarkable programs that will enable you to make a difference.
With Free Packers' commitment to ethical and sustainable volunteering, you can embark on a journey that not only transforms the lives of others but also leaves an indelible mark on your own. So, get ready to explore the enchanting landscapes, immerse yourself in vibrant cultures, and embark on a life-changing experience with these eight volunteer opportunities in Africa.
The 8 Remarkable Volunteer Programs in Africa
1. School and Childcare In Cape Town
Join The Surf Project to address the lack of physical education in underfunded pre-schools and primary schools, focusing on holistic child development. As a volunteer, engage with children aged 3 to 15, organizing interactive games, adventure sports, and life lessons. Gain hands-on experience working with children while learning outdoor activities like swimming, boxing, spike ball surfing, and skateboarding.
No teaching experience required; opportunities to support education in deprived schools from nurseries to high schools. Forge meaningful relationships with students and teachers, providing support in areas like IT, life skills, and after-school clubs.
Visit program page: School and Childcare in Cape Town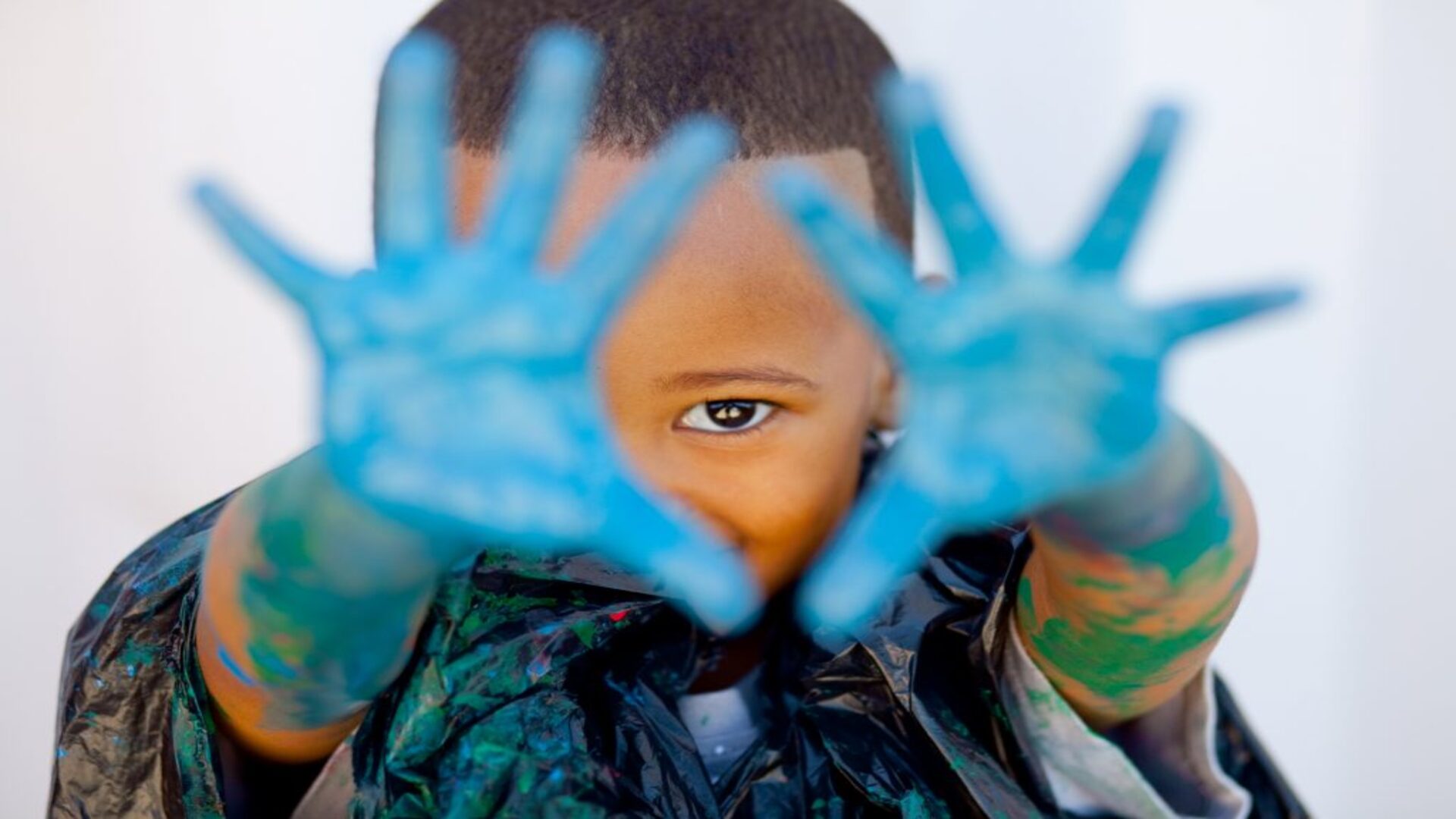 2. Turtle Conservation Mission in Cape Verde
Join as a Sea Turtle Volunteer on Cape Verde Island's beaches and help conserve Loggerhead Sea Turtles. These beaches are critical nesting grounds, and your participation will preserve the marine ecosystem.
As a volunteer, you'll study local biodiversity, patrol the beaches to monitor nesting and deter poaching, collect data, and participate in education and beach cleaning activities. You'll also have the opportunity to educate the community, collaborate with the government to improve regulations, and assist in caring for hatchlings. By joining this initiative, you'll actively contribute to the protection of Loggerhead Sea Turtles while enjoying the beauty of Cape Verde Island's beaches.
Link to program: Turtle Conservation Mission in Cape Verde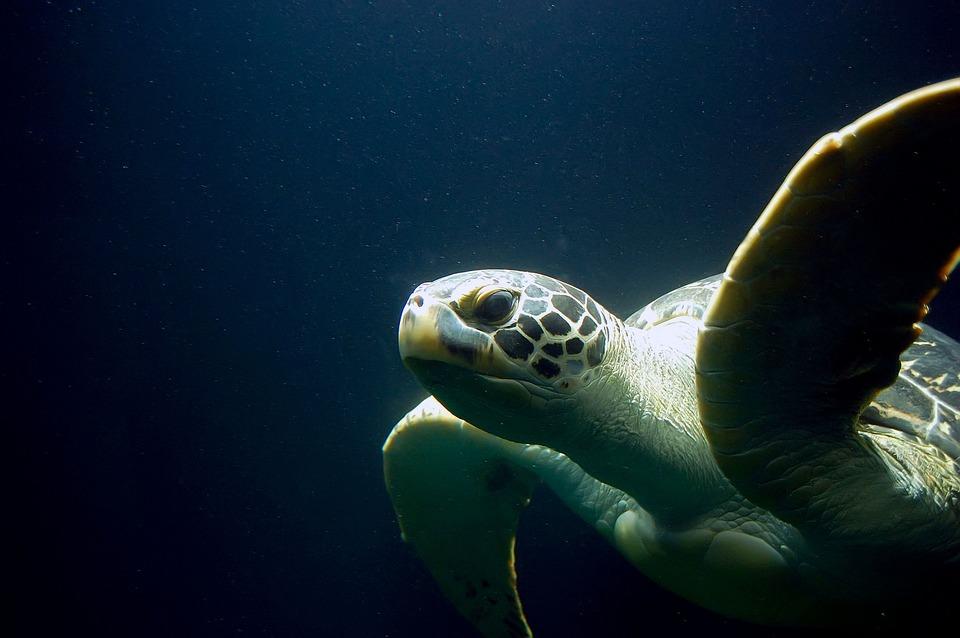 3. Animal Shelter in Malawi
Discover Malawi's UNESCO World Heritage site, where you can immerse yourself in eco-responsible tourism. Experience the breathtaking landscapes and encounter diverse wildlife, including 100 mammal species and 430 bird species. By collaborating with the reserve, you can actively contribute to the protection of endangered species like the cheetah, which was once believed to be extinct in the country. Malawi, ranked among the top travel destinations, presents an exciting opportunity for you to explore this remarkable region.
Join the NGO's veterinary clinic within the sanctuary and support injured and orphaned wildlife. Don't worry if you don't have specific animal-related skills because everyone can contribute. Your role as a volunteer encompasses vital tasks such as wildlife rescue, rehabilitation, research, community education, and raising awareness through campaigns.
Link to program page: Animal Shelter in Malawi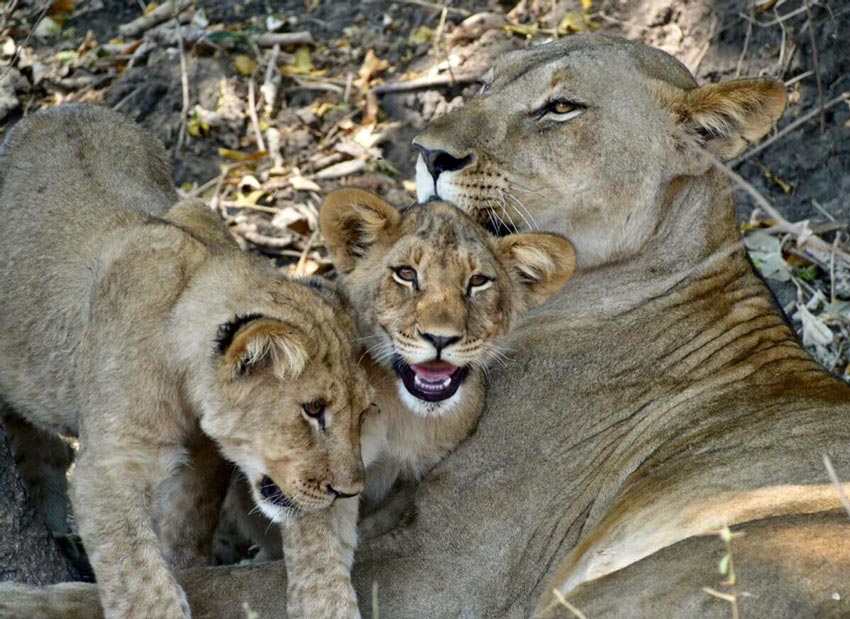 4. Eco Volunteering in Kenya
As an ecovolunteer in Kenya's rural Great African Rift Valley, you are part of a farm committed to eco-responsibility since 2008. Your main tasks involve maintaining the property for the well-being of animals, staff, and future volunteers. You will conduct animal and plant species inventories, studying the behavior of domestic and wild animals like monkey families, tree damsels, and birds. Additionally, you'll assist in creating donkey harnesses to minimize discomfort and raise awareness among the local community.
Waste collection during village and natural site visits is also important. This experience offers opportunities to learn Swahili, receive conservation education, explore Kenyan ethnic groups, animal behavior, and local cuisine. Exciting excursions to Nyahururu, including Thompson Falls, hippos, St. Martin's Mission, Igana viewpoint, and Berea tea and coffee farm in Mary's Village, are part of your journey.
Link to the program page: Eco volunteering in Kenya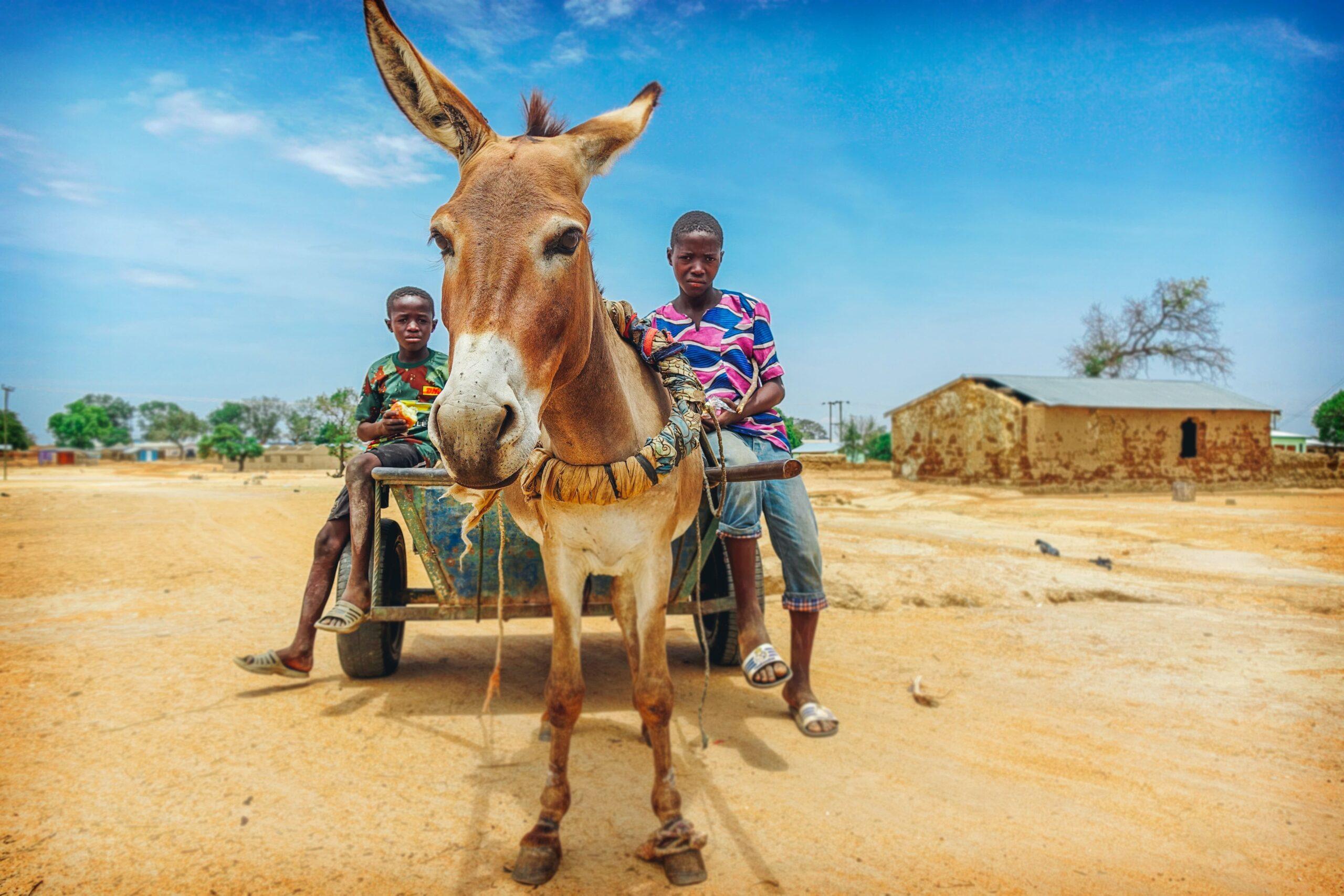 5. Tribal immersion Maasai in Tanzania
Immerse yourself in Maasai culture during your Maasai Village Homestay. Stay in the village, participate in daily tasks, and learn about their traditions. Men will be caring for cattle, while women handle milking, cooking, and other responsibilities. Engage with the community, learn beadwork, make Maasai sandals, and interact with the village children. The Maasai are renowned for their nomadic lifestyle, vibrant attire, and beautiful beaded jewelry.
Despite facing challenges, they proudly preserve their unique culture in the northern regions of Tanzania and southern Kenya. Experience the strong family bonds and traditional living in bomas, where they farm in challenging environments. You will witness customs like polygamy based on cattle ownership, which reflect their way of life and deep connection to animals.
Link to the Program Page: Tribal Immersion Maasai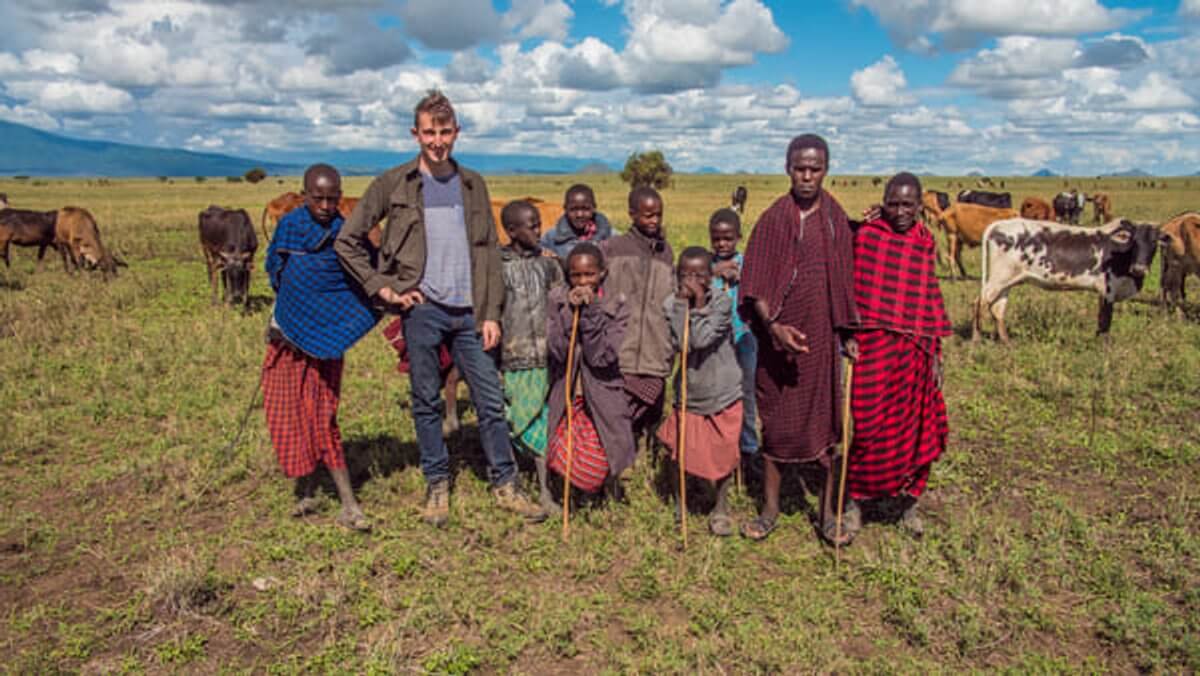 6. Protection of Whale Sharks in Mozambique
Join our whale shark protection program in Tofo, Mozambique, for a unique opportunity to contribute to marine research and sustainable tourism. With privileged access to diverse wildlife and ecosystems, you'll organize research activities, collect data during underwater dives, and embark on thrilling diving adventures. Contribute to a whale shark census, observe behavior, capture underwater photography, monitor coral reefs, photograph endangered species, and observe humpback whales and sea turtles.
Your efforts will also support environmental preservation and beach cleaning. Experience this sustainable tourism destination with research activities available year-round, including specific periods for turtles (November to March) and humpback whales (June to October).
Link to program page: Protection of Whale Sharks
7. Community Project in Namibia
Located just an hour away from Windhoek, the capital, you have the opportunity to contribute to a project that supports children facing educational barriers or disadvantageous circumstances. Your role will involve assisting teachers and professionals to ensure equal access to education for all. You can choose between two programs: assisting in an elementary school or helping in rehabilitation and education centers.
In the primary school assistance project, your tasks will include supporting teachers and helping children in the community. By providing daily care, assisting during activities, creating lessons and presentations, and participating in extracurricular activities, you will help these children build a stable future.
If you choose the project to help disabled children, you will have a chance to make a positive impact on their lives. This project is based in Windhoek, the country's capital, and encompasses a rehabilitation center for families and children with special needs, as well as an education center for children aged 1 to 6 years old. Get involved and contribute to the well-being and education of these children.
Link to program page: Community Project in Namibia
8. Surf Instructor in Cape Town
This project offers you the opportunity to gain experience working with children and groups while participating in various outdoor activities. You will receive lessons in activities such as swimming, boxing, spike ball surfing, and skateboarding, which you can then teach to the children. The Surf Volunteer Project is a weekly curricular activity designed for disadvantaged youth from a local school, aiming to keep them engaged and off the streets.
Your role as a volunteer will be to help teach them valuable life lessons through adventure activities, teamwork, educational classes, and sports. Your participation in the project will serve as an incentive for the children to perform well in school, giving them a brighter future. Your tasks will include teaching swimming, surfing, and skating, assisting with sports programs, organizing fun days and challenges, helping with computer lessons, and being a positive role model to encourage good social and emotional skills.
Link to program page: Surf Instructor in South Africa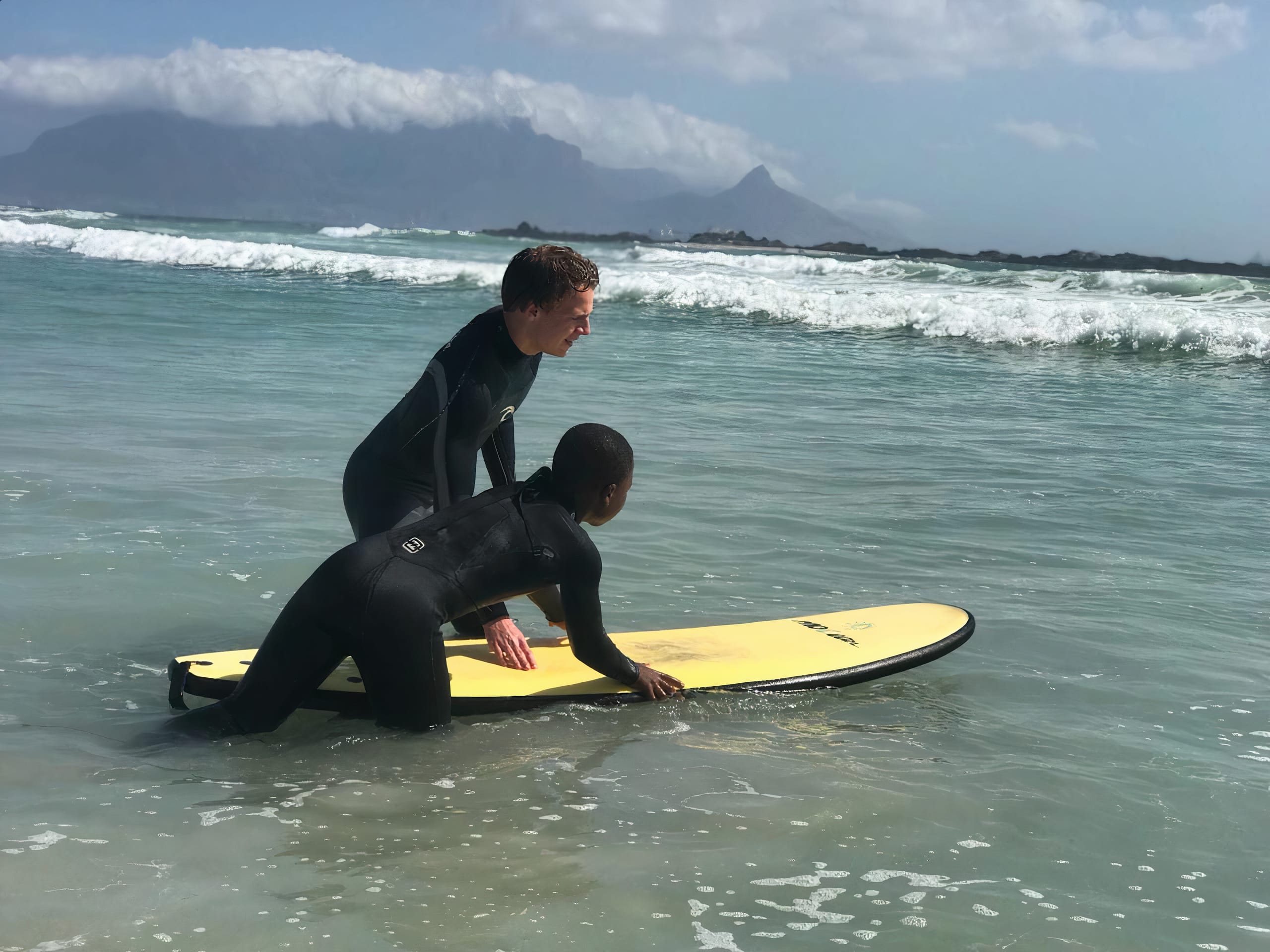 Are You Ready?
By joining our programs, you will gain valuable experience, forge meaningful connections, and contribute to the well-being and development of local communities. Whether you choose to conserve loggerhead sea turtles in Cape Verde, care for animals in Malawi, engage in eco-volunteering in Kenya or teach surfing in Cape Town, each program offers unique opportunities for personal growth and making a positive difference. So, seize the opportunity to explore Africa, contribute to important causes, and create lasting memories through volunteering with Freepackers. Start your journey today!
Want to discover more programs? Visit our program page here!
DID YOU ENJOY THIS ARTICLE?
Share it on social media!