Skills Development Project South Africa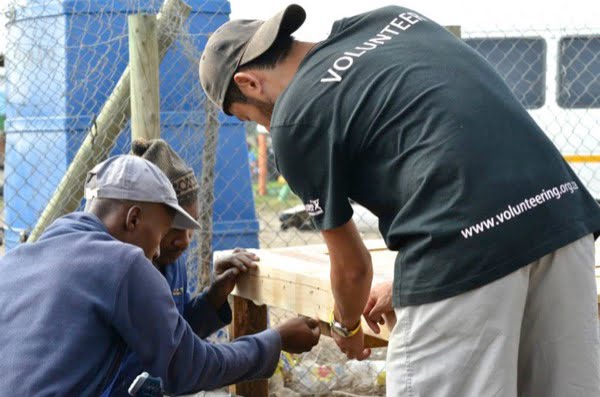 Volunteers helping communities in Cape Town
Immerse yourself in the vibrant tapestry of a Skills Development Project in South Africa, where we unleash the untapped potential within individuals and ignite the sparks of creativity and self-sufficiency. Join us on an extraordinary journey as we empower members of the community with the transformative gift of building and crafting skills. Together, we unlock their entrepreneurial spirit, providing them with the tools to manufacture awe-inspiring products that transcend mere craftsmanship.
What is done during the Skills Development Project in South Africa?
During the project, volunteers will teach and assist the locals in building different kinds of products from reclaimed materials (i.e. pallets, bottles, tires, denim, etc.). The profits from the sale of these products will go back to the individuals who helped to build them. With each skill honed, we pave the path towards financial independence, creating a sustainable future for themselves and their families. Discover the remarkable power of skills development, where passion meets purpose, and lives are forever changed.
The volunteers in the skills development project South Africa have been working very hard with local entrepreneurs making different types of furniture out of reclaimed wood. Every single piece is hand made and some of the products are finished off with a unique print like our Neslon Mandela coffee table. If you're interested in any of the products or would like to have something custom made, feel free to contact us and we'll send you more photos of other finished products.
DID YOU ENJOY THIS ARTICLE?
Share it on social media!