The 5 Best Global Volunteer Programs For Teens
Volunteer Trips for Teens | Freepackers
Are you a teen interested in volunteering abroad, but can't find any opportunities that are for your age range? Well, look no further, we have a range of exciting opportunities for you to make a difference and create a lasting impact. No matter your area of interest, whether it's working alongside communities, contributing to environmental conservation, or aiding animal welfare, we have the perfect program to match your passions and goals. In this article, we will discover our top 5 recommended volunteer programs for teens across the globe that YOU have the chance to participate in!
Volunteer Programs
Table of Contents
1. Summer Camp in Spain (Ages 14-17)
Our partner school in Malaga offers an exciting youth mission abroad for teenage students. With its rich culture, history, beautiful beaches, friendly locals, and relaxed atmosphere, Malaga is a dream destination. Students can choose between 2 and 4-week programs and reside in a student residence with full board. They will participate in a 20-lesson intensive Spanish course per week, focusing on speaking, reading, writing, and listening skills.
The program includes a variety of cultural, social, and sporting activities throughout the week, along with night-time activities and weekend excursions to nearby cultural sites. With experienced staff and a staff-to-student ratio of 1:15, this is an incredible opportunity to immerse oneself in Spanish language and culture while having fun.
Click here to visit the program page
2. Eco-Volunteering in Ireland (Ages 14-17)
Join our summer humanitarian youth programme in Ireland! Open to young people aged 14-17, this program offers a unique opportunity to explore Ireland's natural wonders, culture, and heritage while making a difference. Supported by local NGO coordinators, participants will engage in eco-volunteer projects focused on environmental and climate action, specifically addressing the decline of bees in Cork City.
Through creating green spaces, promoting biodiversity, and planting bee-friendly species, volunteers will contribute to the preservation of these vital pollinators. Educational activities and visits, including a beekeeping project, will further enhance the experience. Assignments involve 4-6 hours of field tasks per day, providing hands-on learning and practical conservation efforts.
Click here to visit the program page!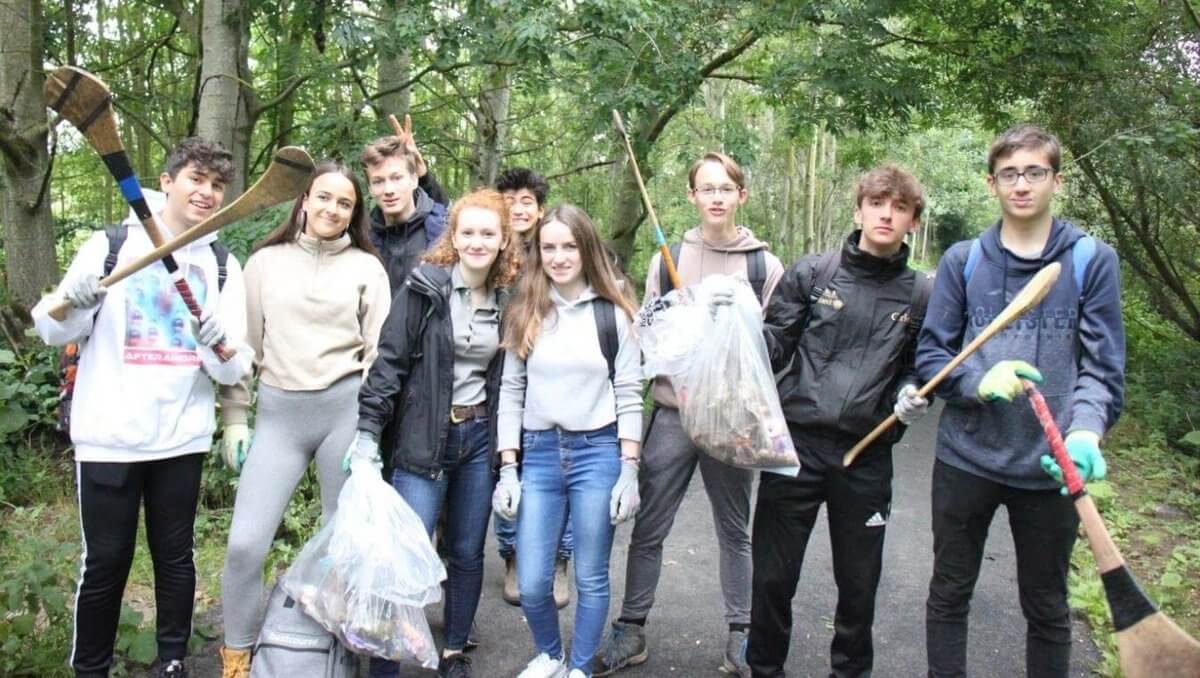 3. Marine Conservation in Portugal (Ages 16+)
Join our ecotourism and marine conservation project in Portugal near Lisbon, where volunteers actively combat ocean pollution. Collaborating with an environmentally conscious diving school, participants of all certification levels can engage in projects to protect the marine ecosystem along Portugal's southern coast.
Guided by experienced divers, comprehensive training on diving techniques and marine conservation is provided. Tasks include collecting and sorting ocean waste, raising awareness about marine pollution, learning about the marine ecosystem, and promoting environmental consciousness within the local community. This project also offers opportunities to explore underwater caves, observe diverse marine life, and contribute to cleaning coastlines and recycling waste.
Click here to visit the program page!
4. Construction Project in Fiji (Ages 16+)
Joining this international humanitarian workcamp in Sigatoka allows you to actively support the local community in post-cyclone rebuilding. You'll work alongside community members, focusing on renovating schools through landscaping, painting, and classroom upgrades.
Your commitment of approximately 6 hours per day is crucial, as many schools lack funds for these improvements. The workcamp includes project planning, task assignments, and guidance from a dedicated coordinator, with daily debriefing meetings to reflect on progress and discuss plans.
Click here to visit the program page!
5. Marine Protection Summer Camp in Spain (Ages 15-17)
Passionate about marine life? Join our volunteer team to protect Tenerife's marine ecosystem. In this area, whales and dolphins are currently facing multiple threats, such as commercial fishing vessels, intensive fishing, and water pollution. The consequences of unsustainable exploitation include increased injuries to fish and marine mammals, degradation of their health, and the destruction of their natural habitat. Your main goal is to help combat threats like fishing vessels and pollution while collecting valuable data for long-term management.
Highlights include conservation efforts for vulnerable whale and dolphin species, coastal expeditions, catalog updates, community awareness, hands-on experience, and collaboration with experienced researchers.
Click here to visit the program page!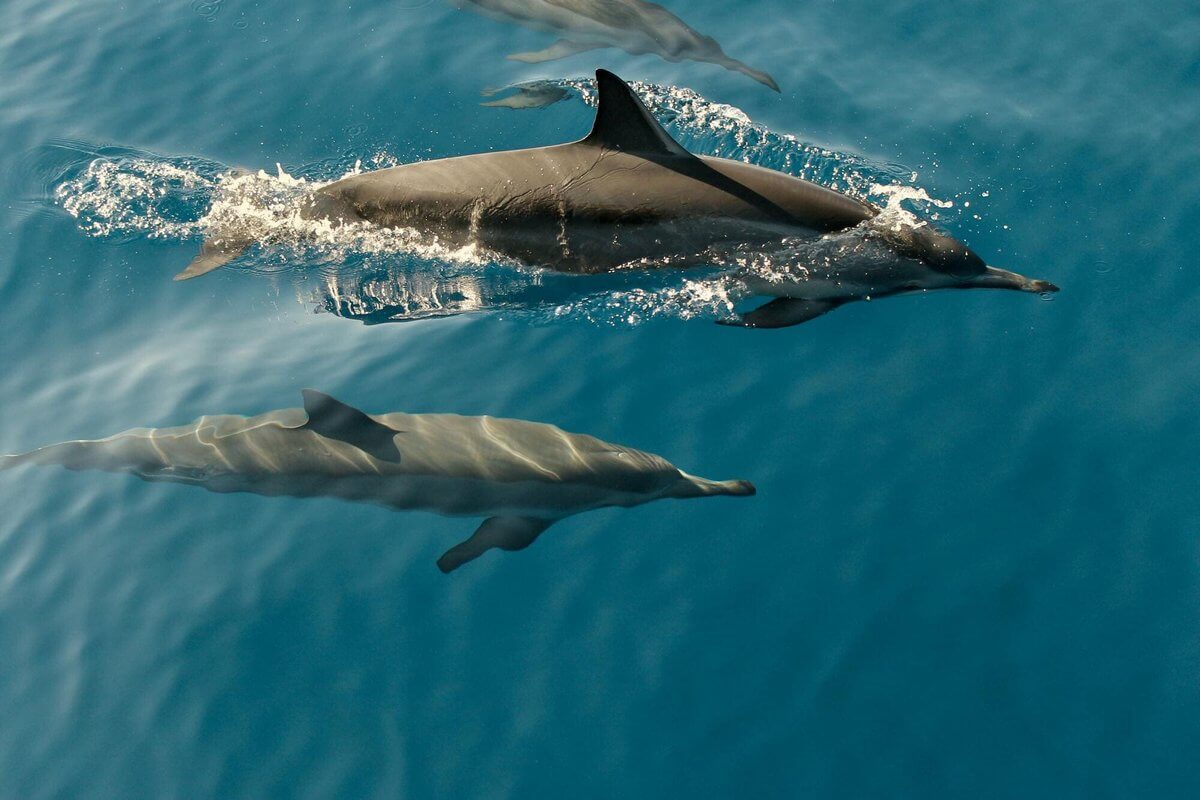 Your Journey Starts Here
Volunteering abroad offers some of the most rewarding experiences for young individuals, where each program provides unique opportunities to make a difference and create lasting impact. From cultural immersion and language learning to environmental preservation and community engagement, these volunteer programs offer a chance to broaden horizons, develop skills, and forge meaningful connections. By taking part in these initiatives, young volunteers can become global citizens, fostering a sense of empathy, responsibility, and appreciation for the world we share. Start your journey of discovery, growth, and service by choosing the volunteer program that resonates with your passions and aspirations. Make a positive change today!
Want to find more programs? Visit our main page at Freepackers.com/en/
DID YOU ENJOY THIS ARTICLE?
Share it on social media!